Custom Beer Labels That Look Good and Sell
Call for quote 888.325.2626
Check out our blog!
Your story is your beer. Let your custom beer bottle labels tell it for you. Pressure-sensitive labels for craft breweries help you tell it best. Compared to glue-applied labels, pressure-sensitive label material offers greater possibilities with fewer restrictions on size and shapes. No other material offers the capability of intricate die cuts, brilliant graphics, and virtually invisible edge lines. These are important features if you want your product to stand out on the shelf. Customized beer bottle labels differentiate your beer so it gets noticed and gets chosen. Consumers are more likely to purchase a product that "catches their eye" on the store shelf. This factor beats promotions, coupons, and advertising because "we buy with our eyes." Every week Blanco meets its commitments to printing millions of custom beer labels for manufacturers. Blanco is a company of 20 dedicated people proud of the contribution they are making to the success of businesses across the country. Blanco is a relatively small company compared to many of our customers. At Blanco we believe we are the perfect size. We are small enough for your business to matter and large enough to make sure your job gets done.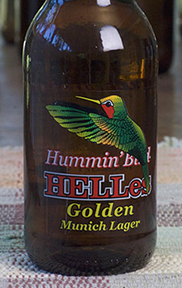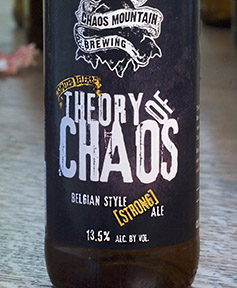 Labeling Equipment That Makes The Job Easier
Pack Leader USA ELF-50 Tabletop Wrap Around Labeler.
A portable wrap around labeler with the efficiency and mobility desired in small production runs. Everything needed to apply wrap around personalized beer labels is at your fingertips with the Pack Leader USA ELF-50. Unlike heavy, elaborate labeling machines, the ELF-50 is easy to move so you can set up exactly where you'd like. Position it on a tabletop or bench. Move it in-line for automatic or semi-automatic applications. Continue to reposition and adjust at your convenience without fear of wear and tear. The ELF-50 is simple to maintain because it's built to last.
Pack Leader USA PL-501 Wrap Around Labeler
A fully automatic labeler for round containers with exceptional speed, flexibility and dependability. The Pack Leader USA PL-501 applies pressure-sensitive labels to round containers at speeds that adjust to your container's surface. And thanks to its flexible design, you can switch the settings to apply labels to one side of flat-surfaced containers with just a tap of its one-touch screen. User-friendly features are built in for quick and simple set-ups, adjustments and changeovers.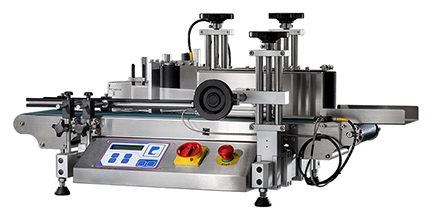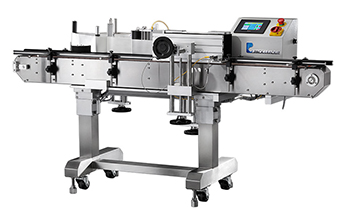 Pressure Sensitive Label Capabilties
The crew at Chaos Mountain doesn't take anything too seriously, except making high quality enjoyable beer. We are dedicated to producing the best possible beer from the best ingredients available. If a batch of beer doesn't pass our quality assurance tests, it goes down the drain. From easy drinking session beers to big, intense Belgian style ales, rotating seasonals and limited release barrel-aged brews, we hope we can offer something that just about everyone will enjoy! But unique beer label designs are the magic ingredient that reaches out to customer and says, "Try ME!"...And Pressure Sensitive Beer Bottle Labels say it best.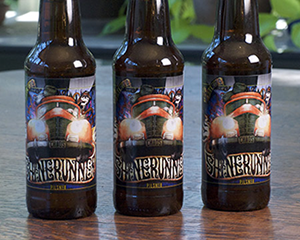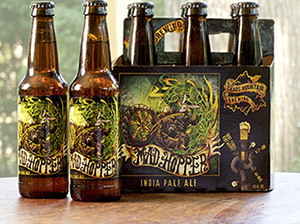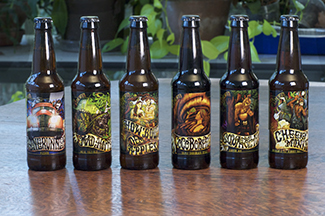 Fresh, Pure, Bavarian-Style Lagers
Hummin' Bird Helles Golden Munich Lager
Over one month of slow cold fermentation produces the delicately balanced flavors of this classic Helles Lager.
Red Oak Bavarian Amber Lager
At least 5 weeks of cold aging gives Red Oak Bavarian Amber Lager the smooth taste it's known for.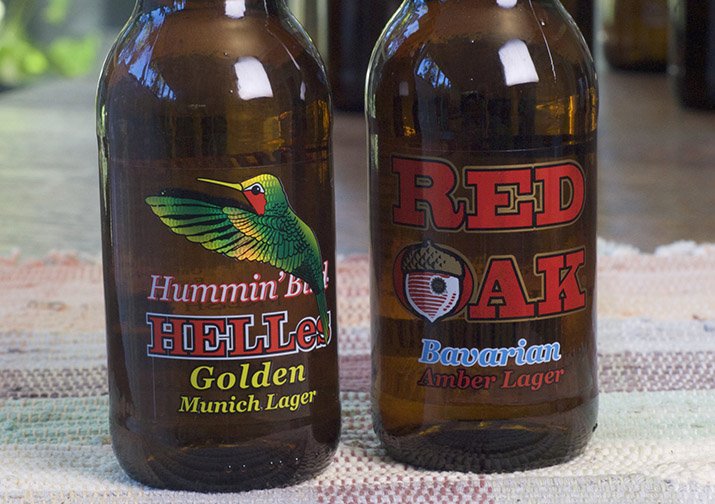 Contact us today for inquiries on our custom beer label products!